Khachaturian Violin Concerto - Kogan, violin - Monteux Boston Symphony
Customer Reviews
Write a Review
Ask a Question
03/16/2021
BX L.

United States
Khachaturian Violin Concerto - Kogan, violin - Monteux Boston Symphony
kogan is the most amazing!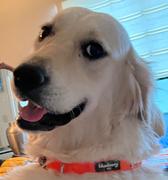 04/05/2020
Anonymous

United Kingdom
Khachturian VC with Kogan
Kogan was a genius. Nothing more to say, except that the remastering is lovely.
03/30/2020
Dr D.

United States
Leonid Kogan in Boston - A very welcome re-release
The main attraction on this release is outstanding Russian/Soviet fiddler Leonid Kogan - surely at or near the top of his generation? - and the Boston SO under Pierre Monteux. A listener may legitimately suspect that this golden age stereo recording helped bring Khachaturian to the West. Soloists, conductor and orchestra make up something of a musical trifecta, so the repeat release of this reading is quite welcome to any of us who likes Khachaturian. My own first introduction was via Henryk Szeryng, Antal Dorati, and the LSO; however this version gives everybody a fine alternative. Kogan plays naturally without having to soup up the Slavic-Eastern folk-like melodies; the conductor Pierre Monteux leads Boston with authority, conviction and more elegance that matches Kogan's nuanced singing tone. The fillers include Chausson's Poeme and a Mozart Rondo - not bad mind you, but with USSR State SO playing with musical heft if not quite the sheen and polish of Boston. This listener hears just the merest touch of Slavic feel or inflection in the Poeme under Kogan's reach, perhaps reminding us that the influence of the French Court was quite strong in Mother Russia long before Chausson penned his music. (Example? Tchaikovsky discovered the celeste in Paris, wrote his Sugar Plum Fairy music into the Nutcracker, and tried very hard to keep everything secret until his ballet could be premiered with the enchanting new instrument as well as much else.) While the Mozart Rondo is a nice third bit, it likely was written as a try out conclusion for one of the violin concertos that the composer wrote while still the young prodigy who intuitively grasped fiddle writing with an elegance that charmed Paris. Bravo, and Thanks !
Khachaturian Violin Concerto - Kogan, violin - Monteux Boston Symphony (Pure DSD)
HDTT10159
Description:
Title: Khachaturian Violin Concerto
Chausson Poème, for Violin & Orchestra
Mozart Adagio for Violin & Orchestra in E Major K261
Artist(s): Violin – Leonid Kogan
Khachaturian: Conductor – Pierre Monteux
Orchestra – Boston Symphony Orchestra
Chausson: USSR State Symphony Orchestra
Conductor - Pavel Kogan
Mozart: Moscow Philharmonic Orchestra
Conductor - Pavel Kogan
Recording Info: Khachaturian Recorded by RCA 1958
Chausson & Mozart recorded by Meloydia
Khachaturian Violin Concerto
1 Allegro Con Fermezza 13:18
2 Andante Sostenuto 12:00
3 Allegro Vivace 9:14
4 Chausson Poème, for Violin & Orchestra 15:11
5 Mozart Adagio for Violin & Orchestra in E MAjor K261 6:57
Play Sample Tracks