Orff Carmina Burana - Eugen Jochum Berlin Deutsche Opera Chorus, Berli
Customer Reviews
Write a Review
Ask a Question
09/27/2020
Anonymous
United States
The original standard performance and sounding great...
After the first 4 minutes, that is. The tape available to HDTT for this transfer unfortunately must have gotten stretched at some point because there is some serious wobbling affecting the sound in the first four minutes of this transfer. But, once past this section, the sound is excellent - well up to HDTT's usual standards. And the performance is, well, superb! This is the recording on which many of us imprinted on this piece of music. Superb soloists, a great chorus, and dynamic flexible pacing by Jochum throughout. Don't let the first 4 minutes of tape stretch put you off getting this marvelous recording. I'm delighted to have it back in my music library.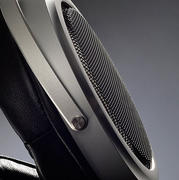 03/25/2020
Dr D.
United States
A desert island disc in high rez audio? ... yet again HDTT !!!
This Jochum reading of the Orff Carmina Burana has been a peak of golden age stereo for many decades. The composer was present during the sessions, and it is widely believed that being present gave the composer leeway to achieve what the composer presumably wanted to hear. On top of that global excellence, the soloists are a challenge to exceed. Baritone Dietrich Fischer-Dieskau takes on the bulk of the solo voice work, so masterfully that few have been able to match him, let alone surpass him. Gerhard Stolze does a vocal character as the quintissentially roasted Swan. Gundula Janowitz is among the top-notch sopranos who can handle the high tessitura, and goes farther into sheer tonal purity as her rather unique voice permits. The Deutchen Oper Berlin brings excellent orchestra playing and fine choral singing to convey the beating heart of Orff's musical ritual. Who knew it would get this good? Bravo, and Thanks!
Orff Carmina Burana - Eugen Jochum Berlin Deutsche Opera Chorus, Berlin Deutsche Opera Orchestra (Pure DSD) (Redux)
HDTT9981
Description:
Title: Orff Carmina Burana
Artist(s): Conductor – Eugen Jochum
Orchestra – Orchester Der Deutschen Oper Berlin
Soprano Vocals - Gundula Janowitz
Tenor Vocals - Gerhard Stolze
Baritone Vocals - Dietrich Fischer-Dieskau
Chorus - Chor Der Deutschen Oper Berlin, Schöneberger Sängerknaben
Chorus Master - Walter Hagen-Groll
Chorus Master - Gerhard Hellwig
Recording Info: Transferred from a 15ips tape
 Recorded in Berlin, Ufa-Studio on 10/1967 by DGG 
Fortuna Imperatrix Mundi
1 O Fortuna 2:35
2 Fortune Plango Vulnera 2:39
I Primo Vere
3 Veris Leta Facies 3:29
4 Omnia Sol Temperat 2:04
5 Ecce Gratum 2:40
Uf Dem Anger
6 Tanz 1:43
7 Floret Silva Nobilis 3:02
8 Chramer, Gip Die Varwe Mir 2:59
9 Reie / Swaz Hie Gat Umbe / Chume Chum Geselle Min! / Swaz Hie Gat Umbe 3:59
10 Were Diu Werlt Alle Min :58
II In Taberna
11 Estuans Interius 2:12
12 Olim Lacus Colueram 3:25
13 Ego Sum Abbas 1:31
14 In Taberna Qaundo Sumus 3:09
III Cour D'Amours
15 Amor Volat Undique 3:00
16 Dies, Nox Et Omnia 1:58
17 Stetit Puella 1:50
18 Circa Mea Pectora 2:11
19 Si Puer Cum Puellula :58
20 Veni, Veni, Venias 1:00
21 In Trutina 1:54
22 Tempus Est Iocundum 2:09
23 Dulcissime :35
24 Blanziflor Et Helena: Ave, Formosissima 1:39
25 Fortuna Imperatrix Mundi: O Fortuna 2:33
Play Sample Tracks