Berg Lyric Suite - Webern Five Pieces & Six Bagatelles - Juilliard Str
Customer Reviews
Write a Review
Ask a Question
04/26/2021
Anonymous

United States
Superb Recording
This superlative analog recording is an example of the superior Columbia studio recordings of the era. Most likely recorded utilizing the evolved tube technology that predated the transition to the early solid state multitrack recordings that dominated the industry in the decade that followed, This record represents a landmark statement of the very best in American analog audio engineering of the era.
11/11/2020
George

United States
excellent...super playing & sound
Berg and Webern are normally outside my tonal comfort zone. But in this release, two factors made the music come alive for me, rich with meaning & impact: 1. the exceptionally committed playing ("these folks really believe in this music" my notes say; and 2. the excellent, if slightly old-fashioned (read 'relaxed analog-like') sound. Add the two togther and you have a 5-star winner!
09/20/2020
BXL L.

United States
Berg Lyric Suite - Webern Five Pieces & Six Bagatelles - Juilliard String Quartet
great album all around, especially the berg. i think i'll go listen to it right now.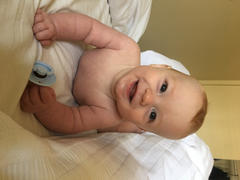 Berg Lyric Suite - Webern Five Pieces & Six Bagatelles - Juilliard String Quartet
HDTT10895
Description:
Title: Berg Lyric Suite
Webern Five Pieces, Opus 5 - Six Bagatelles, Opus 9
Artist(s): Juilliard String Quartet
Recording Info: Released by RCA 1961
Engineer - Edwin Begley    Producer - Peter Dellheim

Lyric Suite
1 Allegretto Gioviale 2:54
2 Andante Amoroso 6:00
3 Allegro Misterioso 3:02
4 Adagio Appassionato 6:15
5 Presto Delirando 4:42
6 Largo Desolato 6:13
7 Five Pieces For String Quartet, Op.5 12:48
8 Six Bagatelles For String Quartet, Op.9 4:29
Play Sample Tracks