Beethoven Fifth Symphony - Schubert Unfinished Stokowski LPO
Customer Reviews
Write a Review
Ask a Question
01/27/2021
Xi C.

Australia
Great sound and interpretations
Beethoven 5th is exceptionally clear and detailed. Schubert 8th is a great pleasure to listen to, though the sound recording is not as clear as the Beethoven 5.
10/17/2020
BXL L.

United States
Beethoven Fifth Symphony - Schubert Unfinished Stokowski LPO
great music and stokowski! great album (especially the schubert).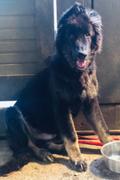 10/14/2020
Anonymous

Australia
Wonderful music and DSD
The music on these two favourite pieces shines through in a very pleasing listening experience. I got the DSD 128 version.
Beethoven Fifth Symphony - Schubert Unfinished Stokowski LPO
HDTT11051
Description:
Title: Beethoven Symphony No. 5, Op. 67 
Schubert Symphony No. 8 "Unfinished" 
Artist(s): Conductor – Leopold Stokowski
Orchestra – The London Philharmonic Orchestra
Recording Info: Producer: Tony d'Amato Engineer: Arthur Lilley
Recorded by Decca 9-10 Sep 1969 Walthamstow Assembly Hall
Symphony No. 5, Op. 67
1 Allegro Con Brio 6:30
2 Andante Con Moto 11:12
3 Allegro; 4th Movement: Allegro 14:55
Symphony No. 8 "Unfinished"
4 Allegro Moderato 11:28
5 Andante Con Moto 12:52
Play Sample Tracks